Meet Ashley!
This here is Ashley, my first Pound Puppy. I got her about when I was in third grade, and she means the world to me. Not only is she super snuggly (all Pound Puppies are super snuggly, I have NEVER seen a more snuggly plush then a Pound Puppies), but I got her in the fall a couple months before my grandpa died in December, so she helped me through some rough times. Basically my dad got her off eBay, and my dad got this particular one because it looked just like the one he had as a kid. She is a Tonka pound puppy, from the 80's. She is also wearing a dog dress in a size small (I used to always buy her dog clothes so she can have a large wardrobe, lol). She also has a original Pound Puppies collar, and a 3D printed dog tag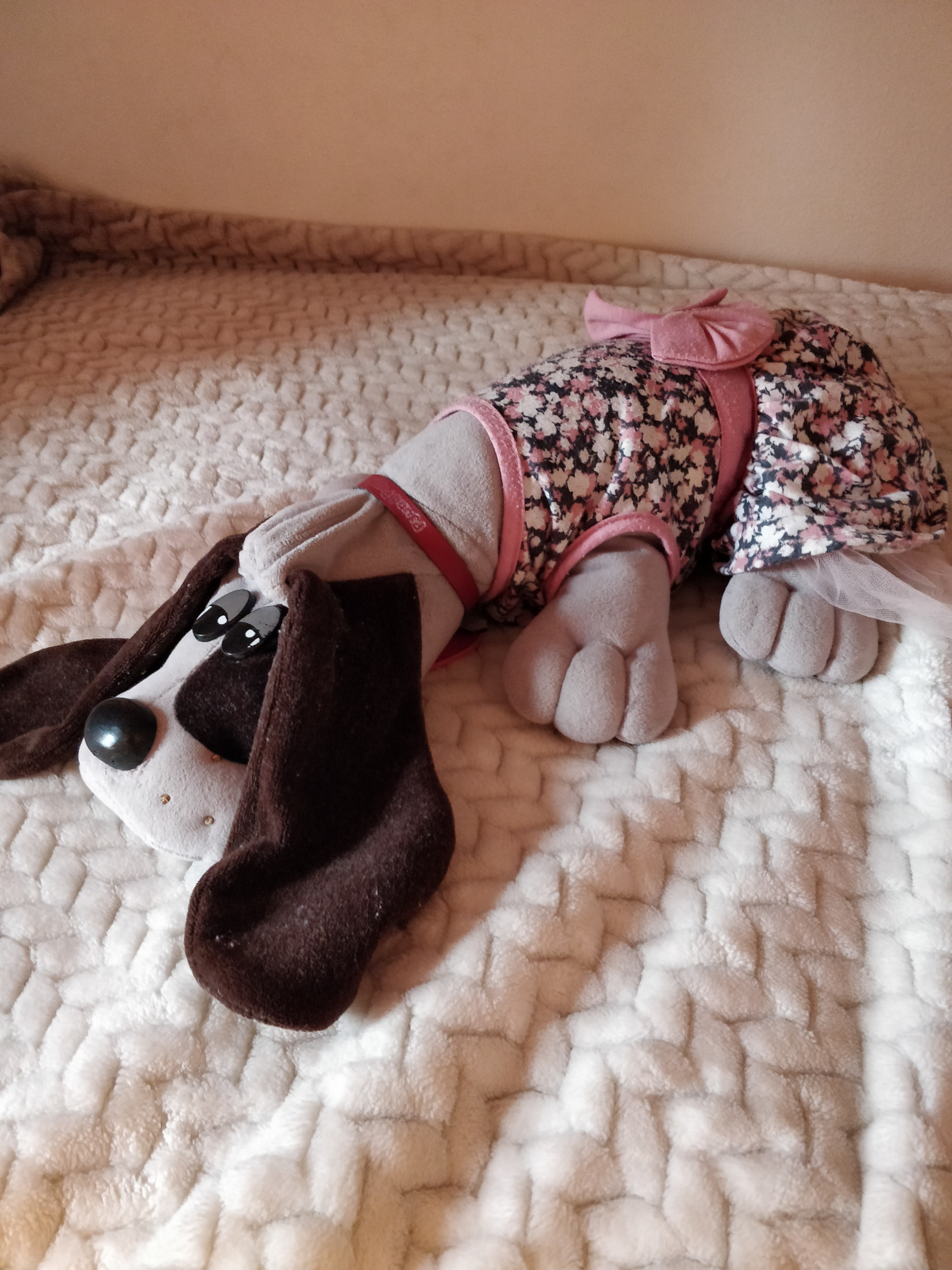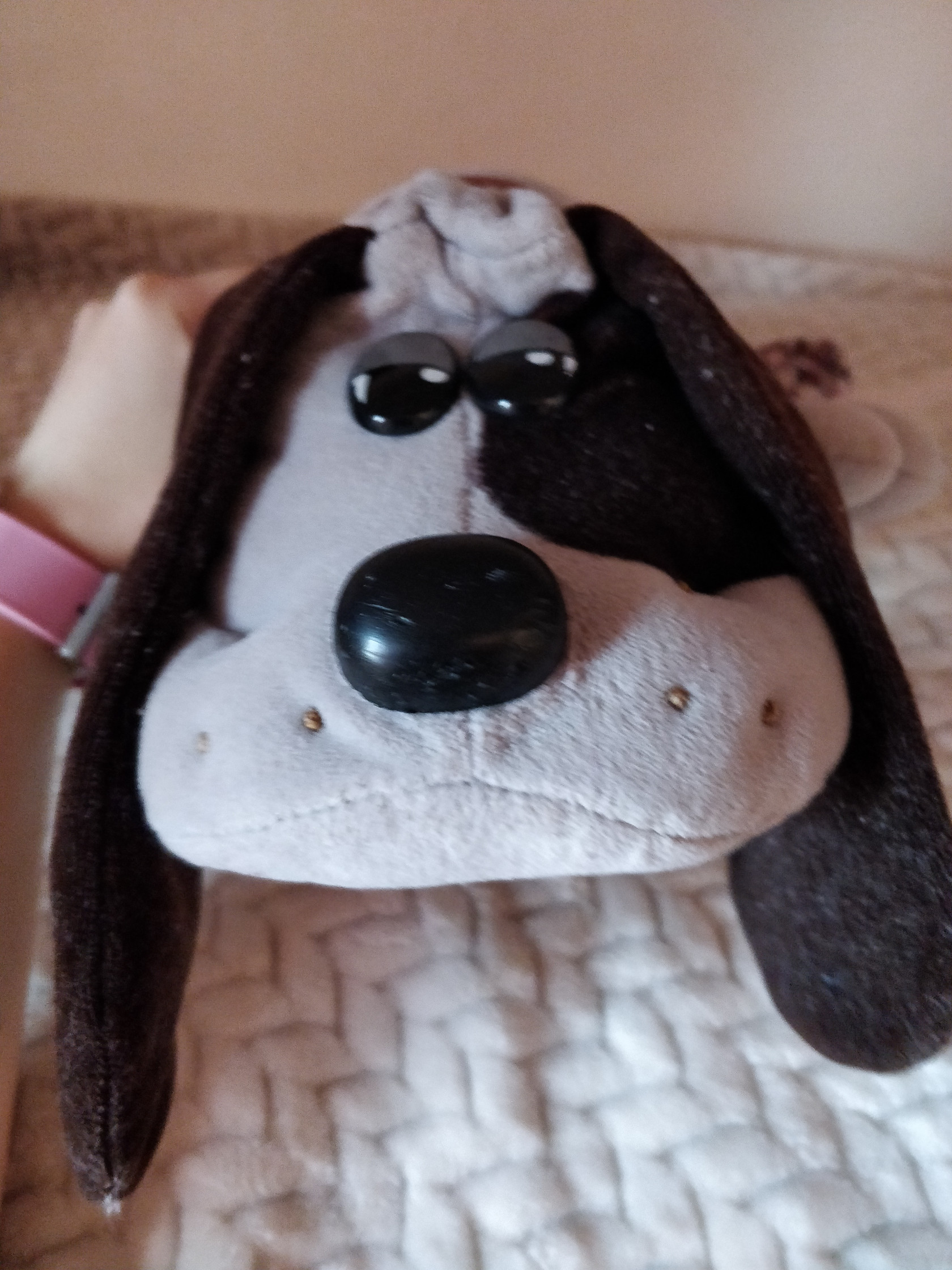 doesn't she just look like she needs a hug?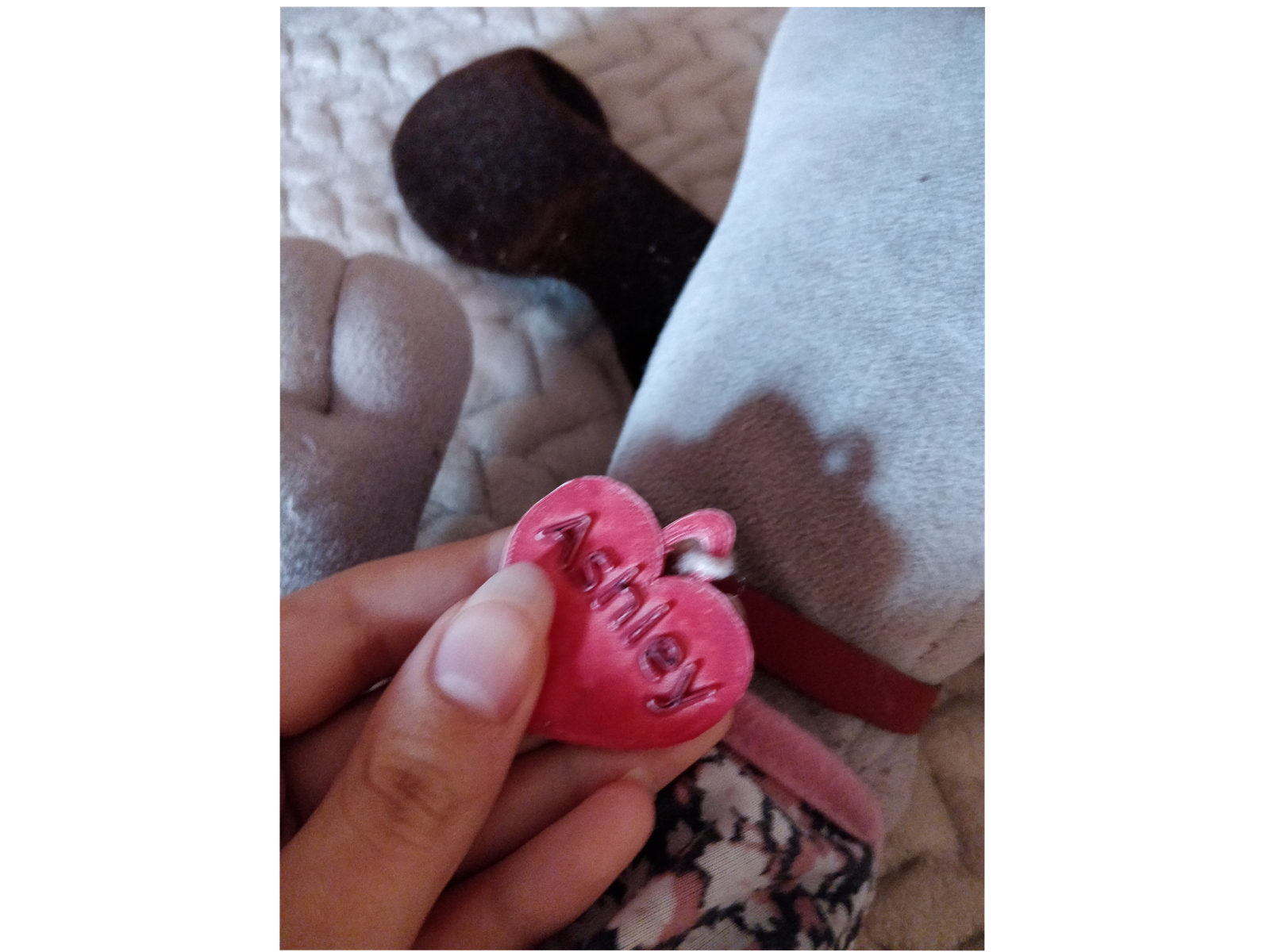 Here is Ashley's 3D printed dog tag! It's a bit scratched up, it's not a big deal though.